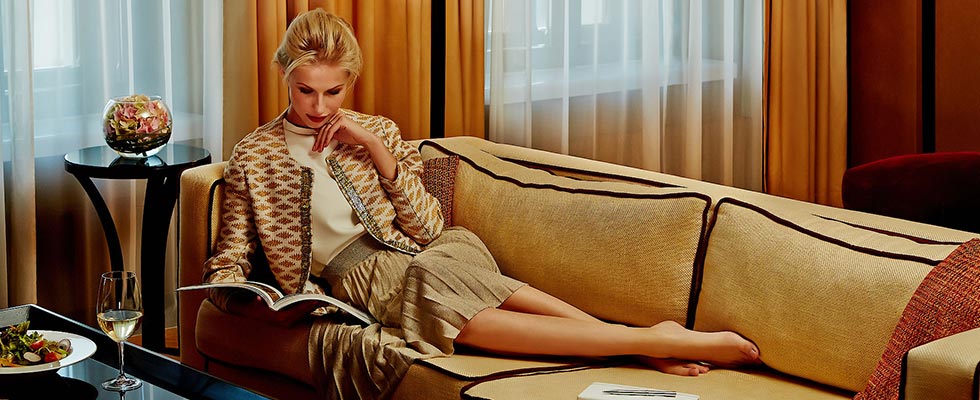 FOUR REASONS TO BOOK DIRECT WITH US
BEST RATE GUARANTEE 
We're so confident in our rates, one reason why our guests keep returning. 
EARLY CHECK-IN & LATE CHECK-OUT
Make the most of every second – direct bookers enjoy early check-in and late check-out upon request, subject to availability on the day. 
COMPLIMENTARY ROOM UPGRADES
If you've booked direct you will be given priority for a room upgrade to the next category upon check-in. Subject to availability. 
FREE CANCELLATION 
Book with Crown Lawn with less risk; your booking will be secure up until the day before you arrive. Please check the individual Ts and Cs of the rate you're booking for the exact cut-off point. Our cancellation policy is 14 days. No-shows may incur a charge.
Book Online with us
It could not be easier to book online with Crown Lawn Apartments.
You have 2 options
Option 1 – Once you have searched our properties and made your choice, scroll down until you see this booking button.

Simply click the link and make your booking.
Option 2 – Click on the location of your choice and in the top image you will see this booking button.

Simply click the link and make your booking.
---
Featured Properties
–

Neutron Tower is an exceptionally spacious and bright one bedroom apartment offering a fabulous setting, directly outside the DLR station. This stylish apartment is nestled beside the tranquil, historic waterways of the Millharbour Dock Basin. Each modern, well-equipped apartment opens …
TERMS AND CONDITIONS OF BUSINESS  – CROWNLAWN LONDON LIMITED ("the Company")
SECURING THE BOOKING: The Company requires a signed and completed Booking Form for all reservations, even if payment is being made by an alternative method to credit or debit card. Upon receipt of the signed and completed Booking Form, the company will send out an invoice for rent, refundable deposit (see below), any extras requested and credit card charges (if applicable).  The booking will be only be secured once payment of the full invoice value has been received by the Company. In all instances, payment must be received, no later than 28 days before arrival.  In the absence of payment, the Company reserves the right to cancel the booking.
FORMS OF PAYMENT: Payment should be made to the Company in Pounds Sterling by any of the following methods: bank transfer, cheque or banker's draft, Visa, MasterCard, American Express or debit card.
REFUNDABLE DEPOSIT: A refundable deposit is taken in respect of every booking. This varies between £150.00 and £250.00 depending upon the number of proposed occupants in the apartment at the time of booking. The deposit will be held against any arrears of rent, dilapidations or breakages that may occur.  Should the Company agree to the period of occupation being extended, the deposit may be carried over for the duration of the rental.  The deposit, or any balance after deductions, will be refunded following the Company's inspection of the apartment used and settlement of all accounts. Such refund will normally be made within a period of 14 days from departure.
CANCELLATION POLICY: Notice of cancellation is required at least 14 days prior to arrival to avoid facing a cancellation charge. Stays of 1 to 14 nights cancelled less than 14 days prior to arrival will be subject to a charge equal to the total cost of the stay; stays of 15 or more nights cancelled less than 14 days prior to arrival will be subject to a charge equal to 14 nights' stay. This cancellation policy also applies to in-house guests.
ACCOMMODATION AND LOCATION: The Company does not guarantee the availability of any apartment prior to arrival.  However, the Company will always use its best endeavours to ensure that the guest is provided with accommodation in an apartment of similar standard and location to that envisaged at the time of booking.
INCLUSIVE & ADDITIONAL CHARGES: Rental rates include gas, electricity, heating, water, cable television package and Local Authority council tax.  The Company reserves the right to adjust control systems if fuel is wasted unnecessarily.  Prices quoted also include a weekly housekeeping service – additional weekday housekeeping is available at extra cost. Car parking is available on application at a cost of £12.50 per day. 
TELEPHONE USE AND CHARGES: The majority of the Company's apartments are fitted with a landline telephone provided by a third party service provider. It is the guest's responsibility to set up a charge account with the service provider directly. Instructions are provided next to the telephone.  Any call charges incurred by the Company as a result of the guest not using this service will be charged directly to the guest.
BROADBAND INTERNET ACCESS: The Company provides wireless broadband access free of charge in all its apartments. This is provided by a third party service provider and the Company accepts no liability for loss of service at any time.
AIR-CONDITIONING  UNITS: The Company's apartments are not fitted with air-conditioning as standard. However, mobile air-conditioning units can be provided at a cost of £85 per unit per week (or part thereof).
ARRIVAL AND DEPARTURE: Apartments are reserved from 2pm on the day of arrival until 10am on the day of departure unless an early arrival or later departure time is requested and agreed in advance with the Company.  An estimated arrival time should be given at the time of booking but is required a minimum of 72 hours before arrival.
KEYS: Keys and swipe cards will be usually be available on arrival at the apartment block reception with one set being issued per apartment unless otherwise requested.  Any keys or swipe cards lost must be reported to the Company immediately whereby a replacement set will be issued as soon as possible at a cost of £50 for keys and £50 for swipe cards. If a guest locks himself/herself out of the property and requires the Company's assistance to gain entry, the Company reserves the right to charge an administration fee and any direct costs incurred.
PORTERS: Porters in the apartment blocks are not employed by the Company and all personal assistance provided is at their discretion.
LOSS/INJURY: The Company accepts no liability or responsibility for loss or damage to personal property  nor for any costs incurred by guests due to travelling delays or alterations, nor for personal accident, death or injury to the guest or member of the guest's party or visitor howsoever caused.
OCCUPANCY: The number of persons permitted to occupy each apartment is limited to the number of occupants listed on the Booking Form.   This number must not be exceeded.  The Company reserves the right to terminate the rental without notice and without refund in the case of a breach of this condition.
CLEANING: All properties are professionally cleaned on departure. Guests are responsible for leaving the apartment in the same condition as on arrival i.e. interior fixtures and fittings in the same place, state and condition, full disposal of rubbish, crockery and cutlery washed-up and returned to cupboards.
JURISDICTION: The Company's terms and conditions of business are subject to the laws of England.  The Company and the guest will submit to the exclusive jurisdiction of the English Courts.                                                                                                                                                       
"Highly recommended place to stay in London. Location is ideal and close to the train station. The apartment is very comfortable and clean and the host is prompt in responding to every little request we made. We will definitely stay here again when we next visit London."
"Beautiful apartment in the heart of Kensington! Walking distance to lots of great places! I have stayed here for over a month now and would definitely return. The property manager and staff have all been wonderful during my entire stay."
"Angela's place is exactly as described. It is well laid out and perfect for your stay in London, very close to both stations and supermarkets. Angela is quick to respond to any queries. We will definitely stay here again."