Contact us
Not sure what you're looking for? Choosing the right accommodation in London can be overwhelming - we have all been there. Please call or email us with any of your requirements and we will find the best possible location for your stay. Our friendly team are here to answer all of your queries.

41 Millharbour, Canary Wharf

London E14 9NA


If you have any mobility issues, please do let us know as we will recommend the best and most comfortable option for your stay.
If you have an urgent or emergency matter relating to your apartment, contact our 24 hour service line on: +44 (0) 20 7538 9443
Crown Lawn Apartments is a division of Crown Lawn London Limited

Registered in England & Wales No. 6131889
---
Featured Properties
–

Crown Lawn is delighted to present Marleybone Apartments. These bright, two bedroom elegant apartments are situated on Daventry Street, Marleybone. Ideally located on a quiet residential street, moments from Marleybone station, the apartments benefit from a superb living space with bright, neutral i…
We stayed in this apartment for three weeks. The apartment was very clean and well looked after. The beds were very clean and comfortable and we felt at home for the whole duration we stayed here. Phillip
Angela's properties are amazing: clean, very convenient. Everything you need, nothing else... I would highly recommend booking with Crown Lawn Apartments when visiting London. Arthur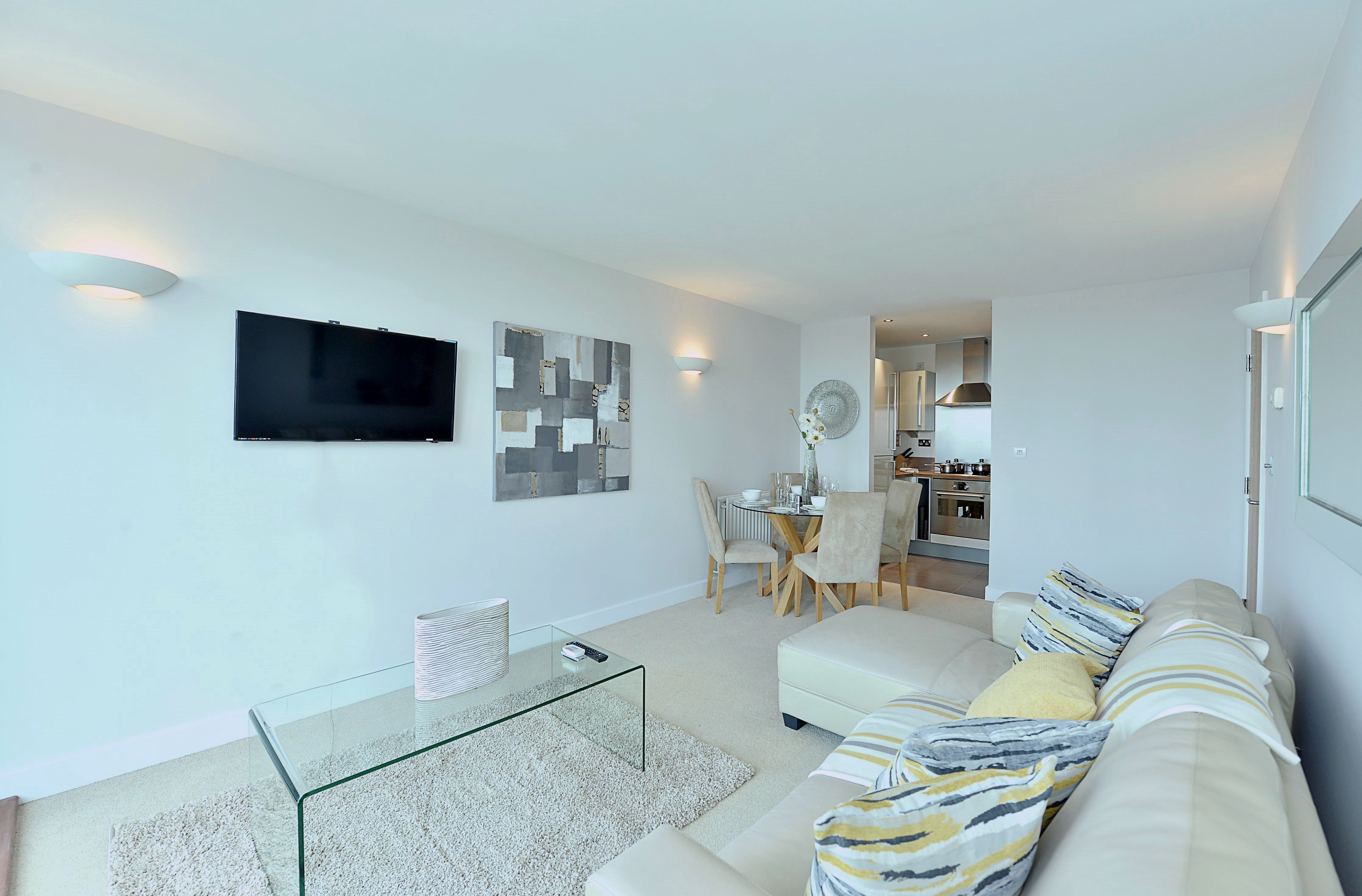 This place was beautiful, down to the cleanliness, and also being checked in by Sorin, he was lovely, very patient and clear. The location was perfect, only a 3 minute walk to Limehouse DLR Station and Tesco Express, cafes and restaurants close by. The heating was really quick to warm up the apartment which I loved! The hosting was by far the best I've yet received. Will highly recommend this apartment to anyone. I hope to stay again soon!