Are you heading to London Marathon 2020?
Need to book your apartment accommodation?
Our apartments located in Liverpool Street/ Shoreditch is the closest to Greenwich Park/ Blackheath area which is the start line for the London Marathon.
Whites Row is on the Central line which is only one stop to Bank and then change to get the DLR (Docklands Light Railway). Our other apartments in Belgravia and South Kensington are also not too far away. Each building we operate in is an ideal choice among London marathon runners.
Enjoy a fun and relaxing stay in one of our fabulous apartments at Crown Lawn. 
Choose from studio to one or two bedroom apartments and enjoy a peaceful stay, all apartments are generously sized and our two bedroom apartments feature bath and shower en-suite.
Each of our apartments feature free Wi-Fi, complimentary water, Smart TV and luxurious toiletries to name but a few. 
All our apartments are easily accessible from both the start and finish line, making our location perfect for your trip. 
London is serviced by an excellent network of regional flights allowing for a wide range of options for your convenience wherever you are travelling from.
It gets better… book direct with us and save. 
A number of cafes and restaurants close by will be opening slightly earlier on the morning of the race to accommodate marathon runners. 
A Little Bit About The Event
The London Marathon is an annual 26.2 mile (42.1Km) marathon in London, United Kingdom, held on the last Sunday in April. 
With 40,000 expected runners, from over 65 countries the race is the right size to give you that big race atmosphere. 
London weather is usually ideal for marathon running, with average temperatues of between 12 and 14 degrees Celsius. 
On the day of the Marathon, road diversions and public transport disturbance is common, so to avoid unforeseen situations, we recommend planning your route in advance.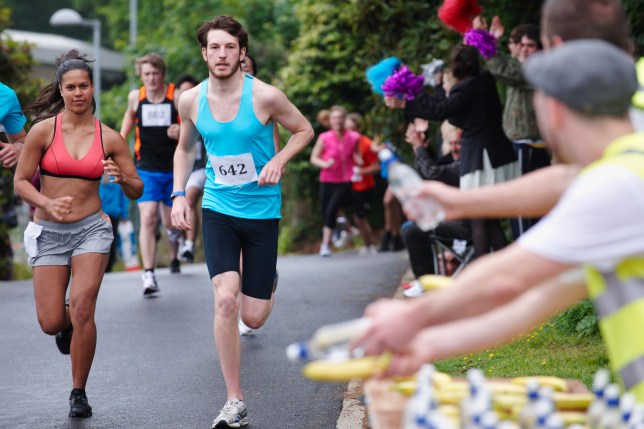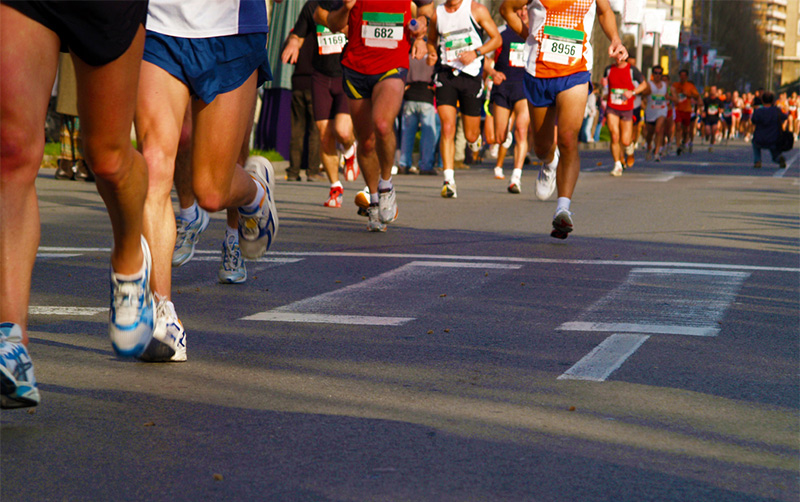 Preparing for a race is abig commitment and you will get the most from the experience if you have prepared well.
We recommend that you follow structured training plans that bring you to a peak for the big day.
Here is a few helpful links:
Running/ Walking Groups in London
London is a culture-loving, vibrant capital where you'll find plenty of places to stretch your legs. For more information, visit Get Active. 
Before you get started, here are three of our favourite spots to power through on foot.
Regent's Park and Primrose Hill: Regent's Park has one of the most pleasant inner-city runs in London, with running tracks covering about five kilometres of parkland. You can also add on a loop of nearby Primrose Hill for a more intense workout. The latter can be very steep, but the views of the city from the top are spectacular. 
Thames Run: This is a simple route that takes in the River Thames and plenty of London's incredible landmarks along the way, including Tate Britain, the Houses of Parliament and Somerset House. Starting from Battersea Power Station, cross onto the north side of the river and follow it until you get to the Tower of London. Head across Tower Bridge and come back on the south side of the river. You can end back in Battersea Park, or venture a little futher into leafy Putney if you want to make your run slightly longer. 
Diana Memorial: This is a figure-of-eight course that takes in many of central London's green spaces, including Kensington Gardens, Hyde Park, Green Park and St James Park. You'll be running between Buckingham Palace and Kensington Palace, and then back again – a route fit for royalty.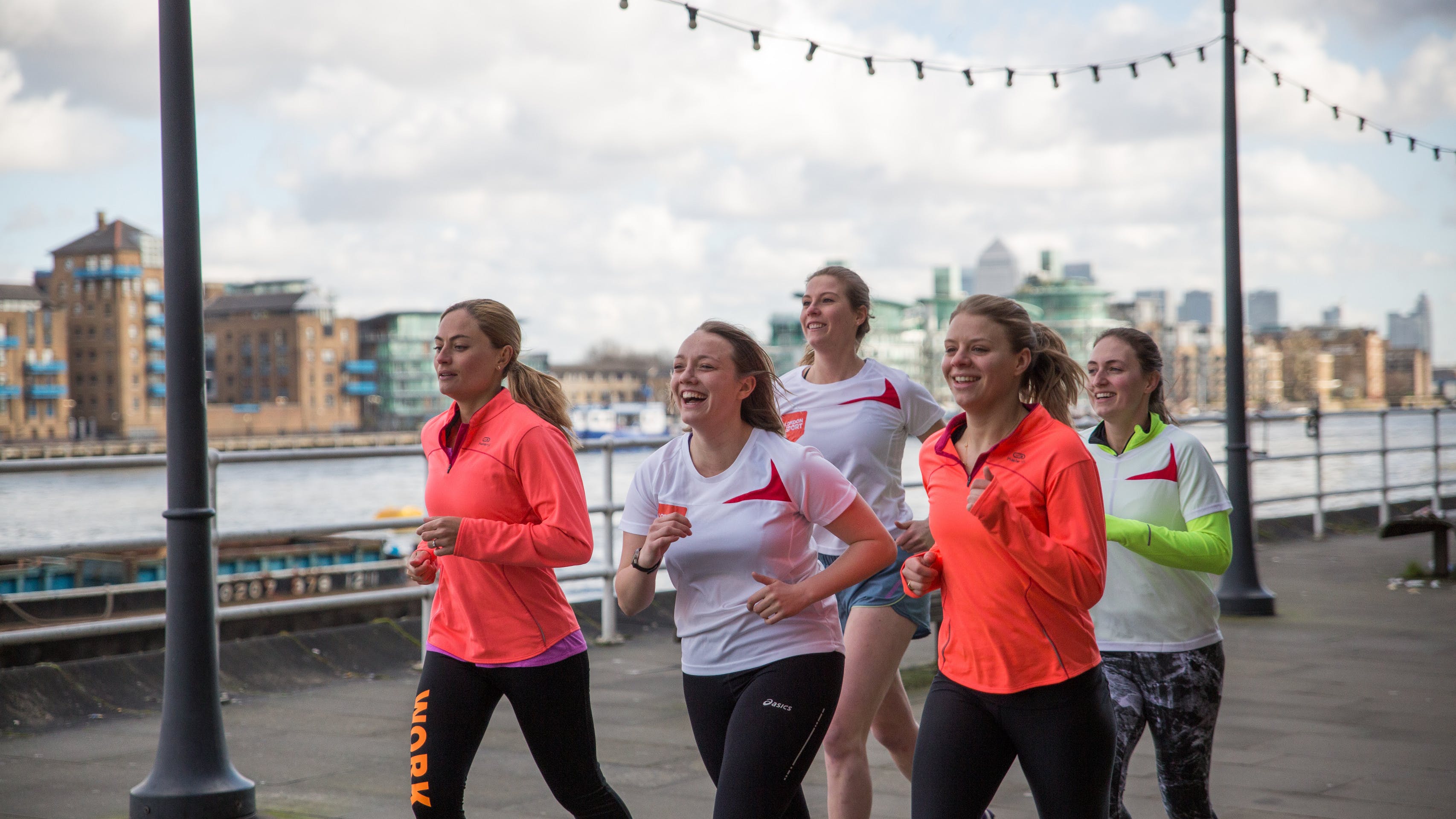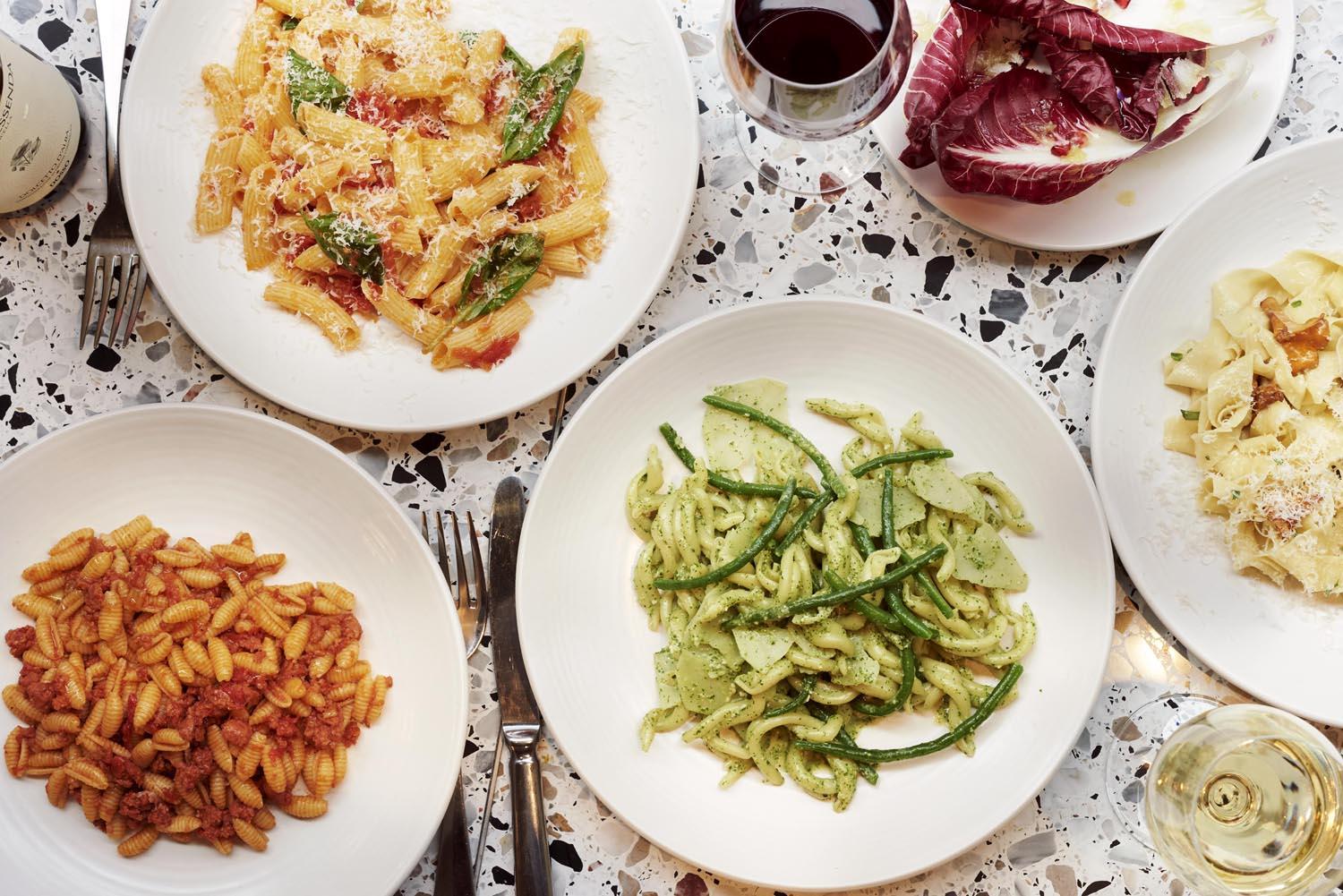 A host of restaurants and bars will no doubt be serving free food and drink to triumphant who complete the London Marathon. The perfect excuse to replenish your energy stores and tuck into some seriously mouthwatering dishes.